Monthly update for October 2020
Listen Score
Hi there!

This is the 37th full month (3 YEARS and 1 month) that I worked on Listen Notes full-time. Hope you are doing well and staying safe!
Product updates
1, Launched Listen Score, a metric that shows the estimated popularity of a podcast compared to all other rss-based public podcasts in the world on a scale from 0 to 100.
You can find a podcast's Listen Score on its page, in search results, or on a Listen Later playlist page: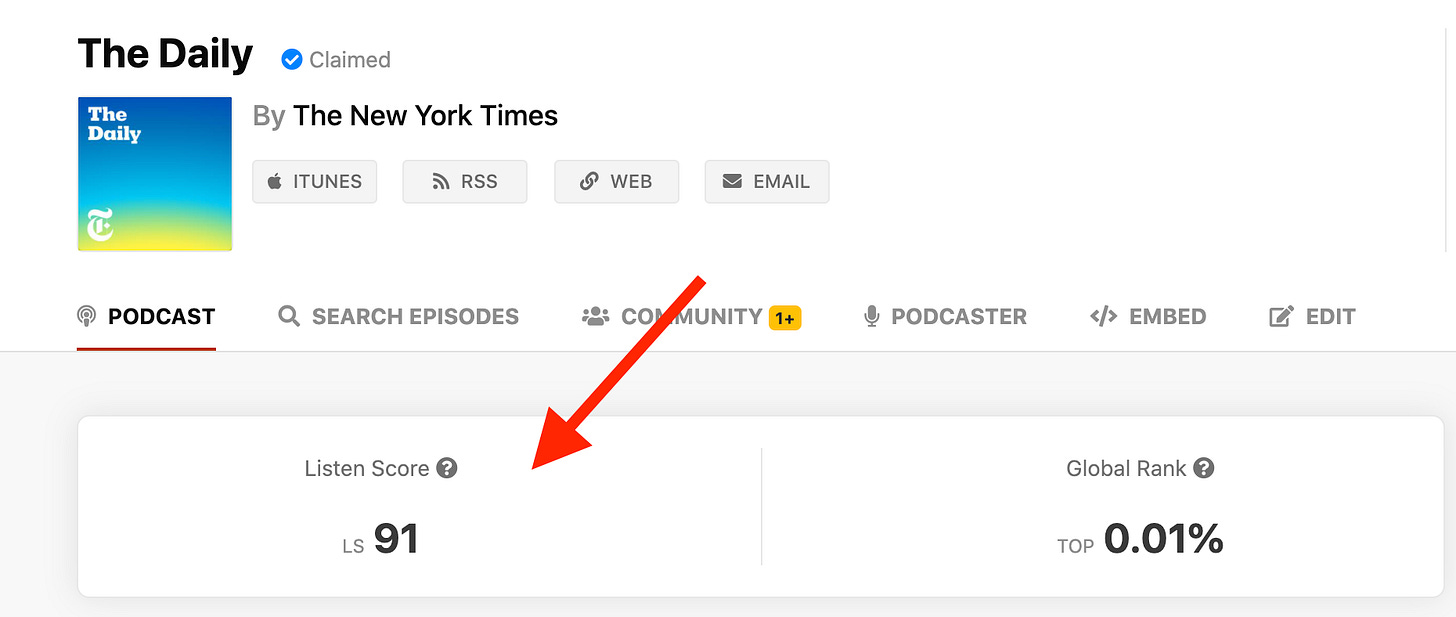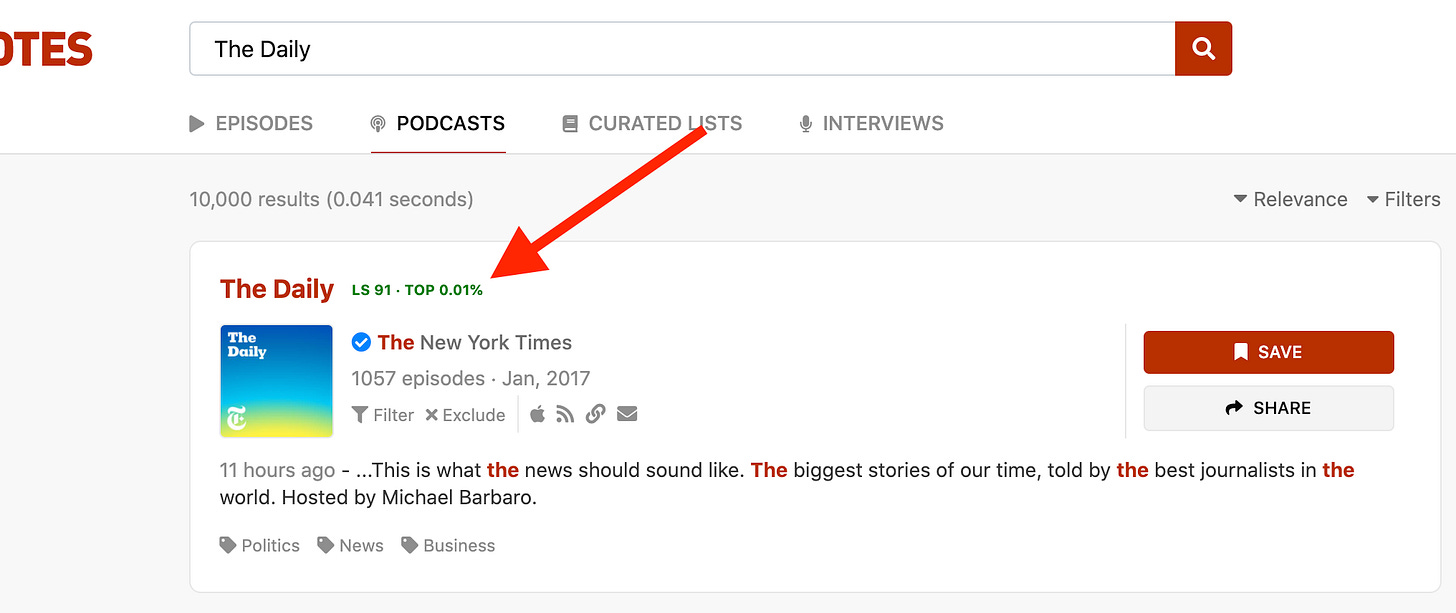 Learn more about Listen Score here.
It's a simple number. The UI change is tiny. But the computation & data involved is huge.
2, Added Apple Pay & Google Pay as new payment methods for all paid products on Listen Notes: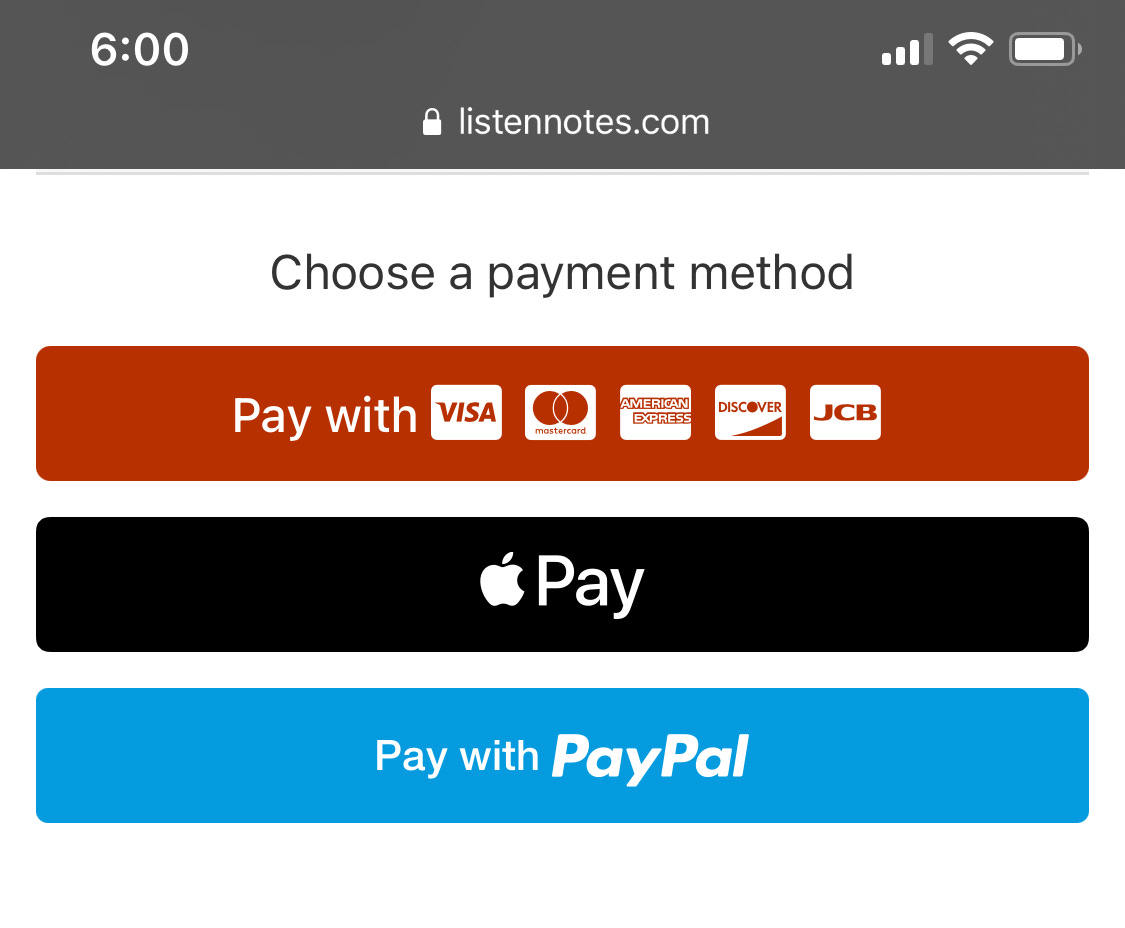 3, Sunset Listen Community. All right, podcast listening & recommendation are private activities, not social at all.
---
Thanks for reading! Drop me a line and tell me what you think about Listen Notes -- just reply this email or hello@listennotes.com :)
Stay safe!