Monthly update for October 2019

October 2019
Hi there!

This is the 25th full month that I worked on Listen Notes full-time.

You can read past issues of this monthly update -- especially (Sep 2017)!
Product updates
1. Add custom audios to Listen Later playlists. You can put non-podcast audios into a playlist and listen on your favorite podcast app via the RSS feed.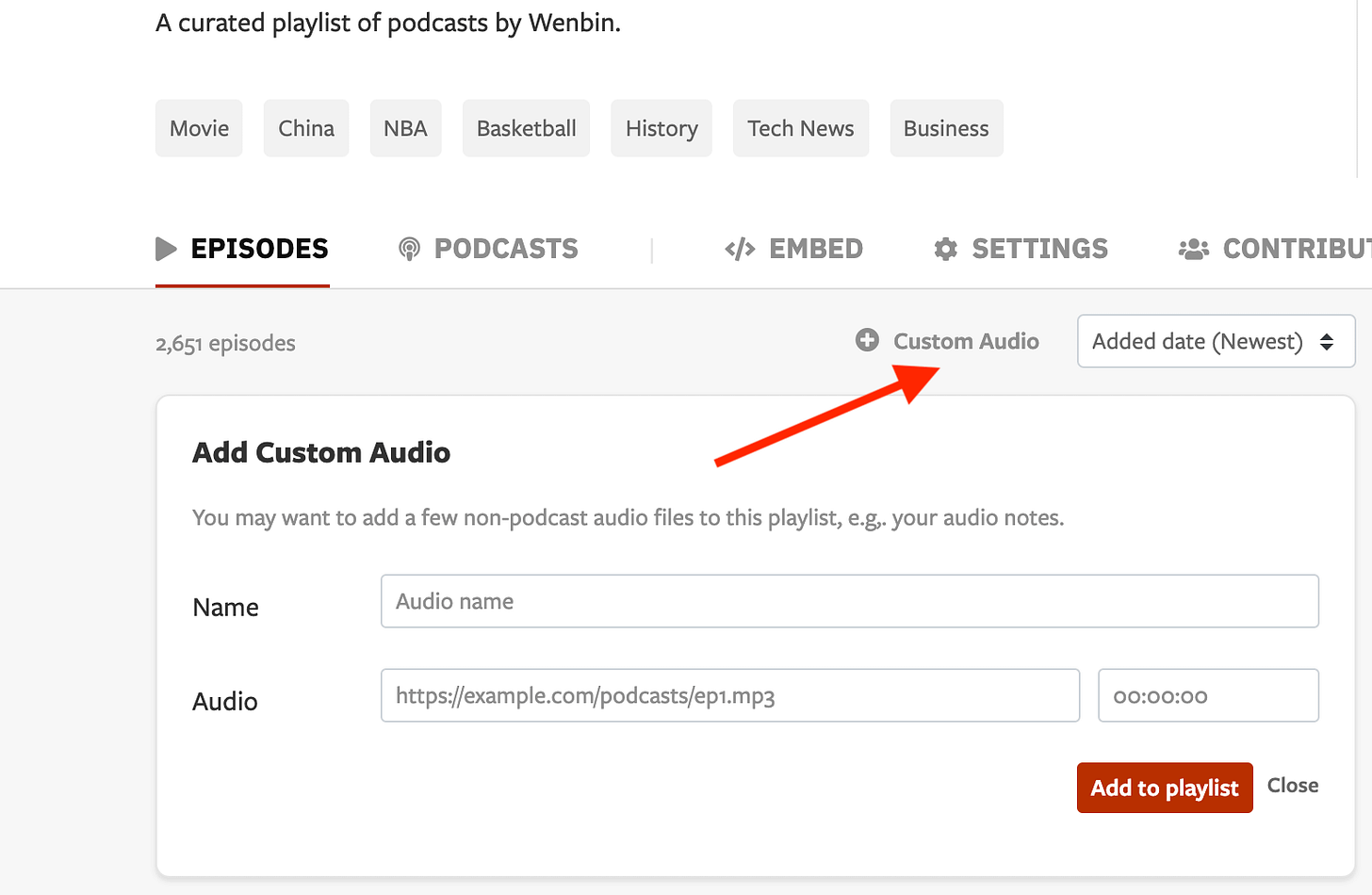 2. Add access logs of Listen Later rss feed. You can have some basic ideas about what podcast apps are used to subscribed to your Listen Later playlist's rss feed.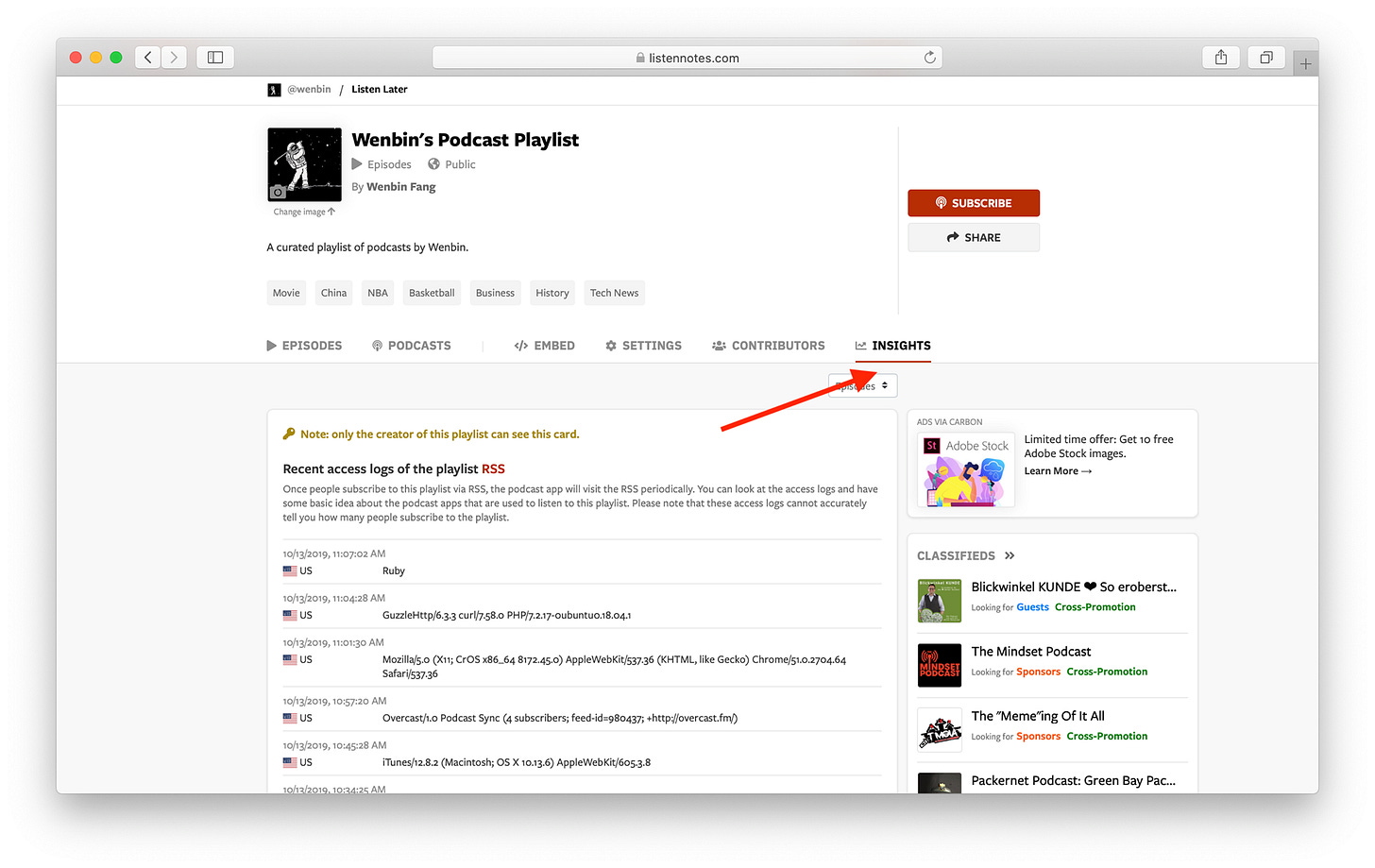 3. Podcast stats. This can be viewed as a snapshot of the podcasting industry through the lens of Listen Notes :)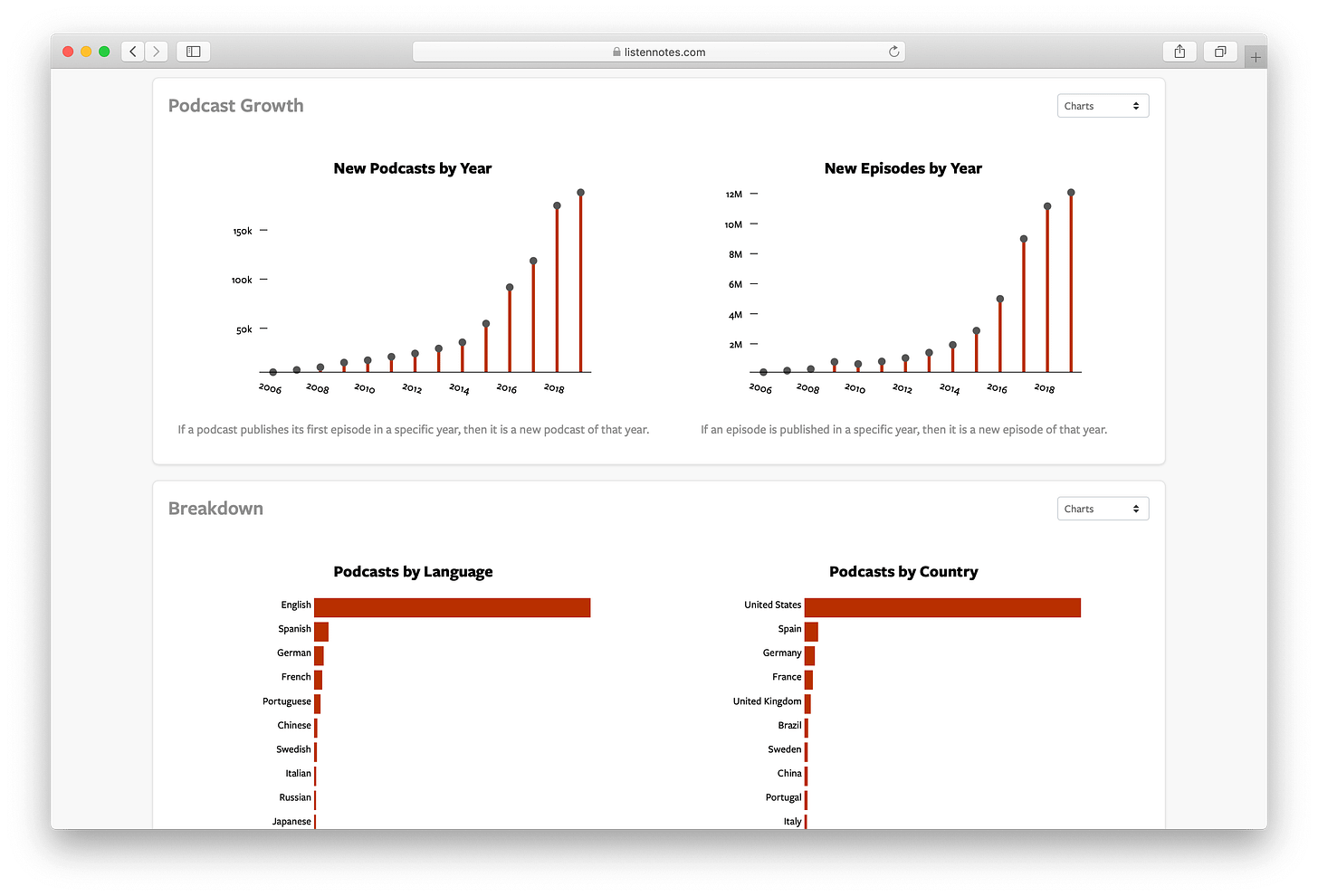 4. Random episode. You can try your luck on Listen Notes home page (need to log in first). It returns the same data as this API endpoint and our experimental app Just Listen.




5. Better handling broken podcasts.Some podcasts are completely gone and won't update anymore. For such podcasts, we have scripts to automatically clean up, so they won't appear in the search results. Example.


Company updates

Nothing new :) Continue to iterate on existing product features, e.g., Listen Later & search.

Some numbers
Database: 811k podcasts; 54.6 million episodes

Website: 1.75M page views & 717k unique visitors in October.
Thanks for reading! Drop me a line and tell me what you think about Listen Notes -- just reply this email or hello@listennotes.com :)