Discover more from Listen Notes Monthly Updates
Product and company updates from Listen Notes, the best podcast search engine and podcast API: https://www.listennotes.com
Over 1,000 subscribers
Monthly Update For October 2017
Hi there!

Happy halloween! October is the first full month that I worked on Listen Notes full-time. It's a very productive month!

You can read past issues of this monthly update.
Product updates
1. Limit search results in a podcast or exclude from a podcast. Try it out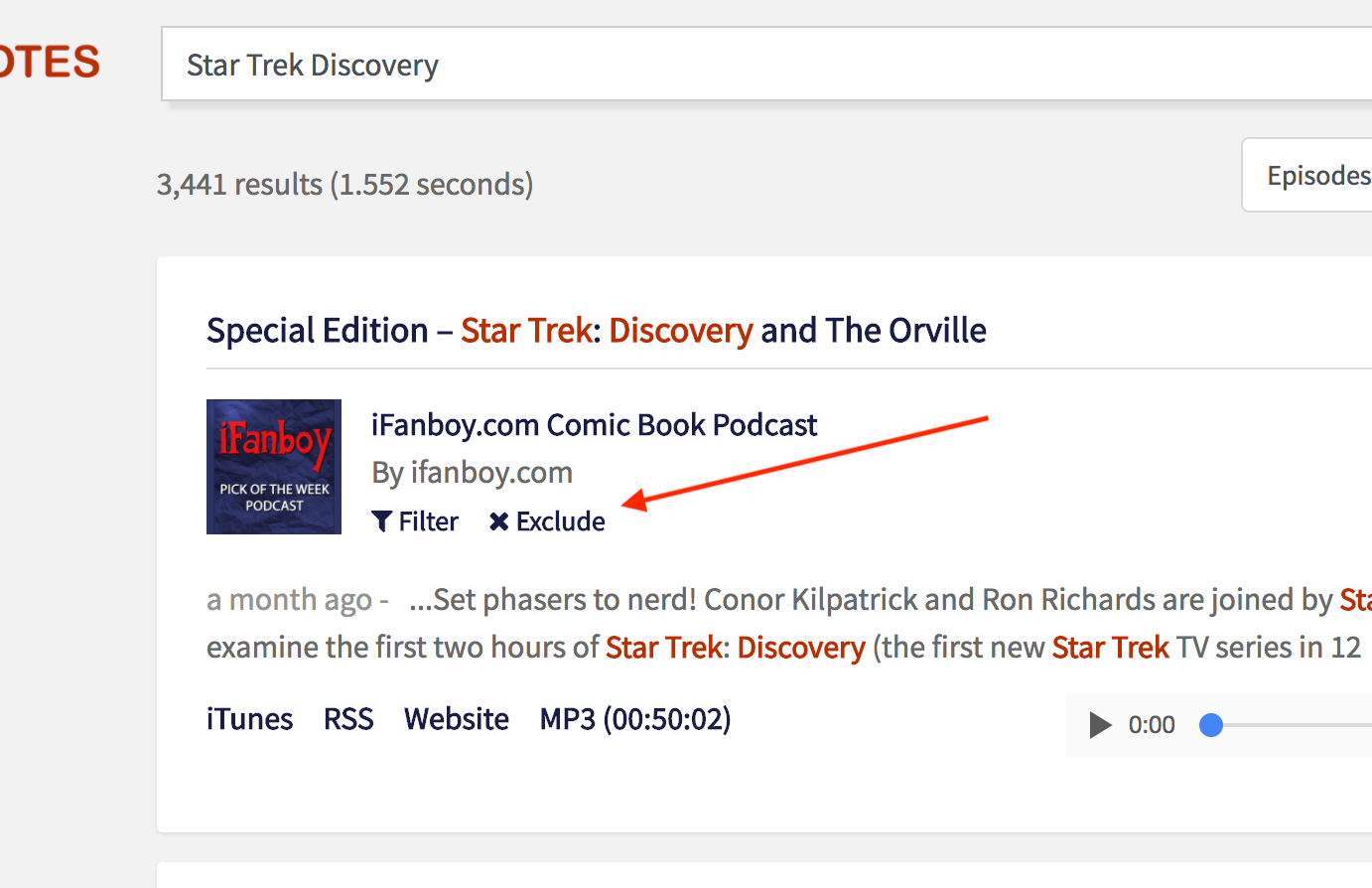 2. Autocomplete search keywords, based on what people search in the past 7 days. Try it out





3. Language filter for search results. This is a very popular feature requests from users :) Try it out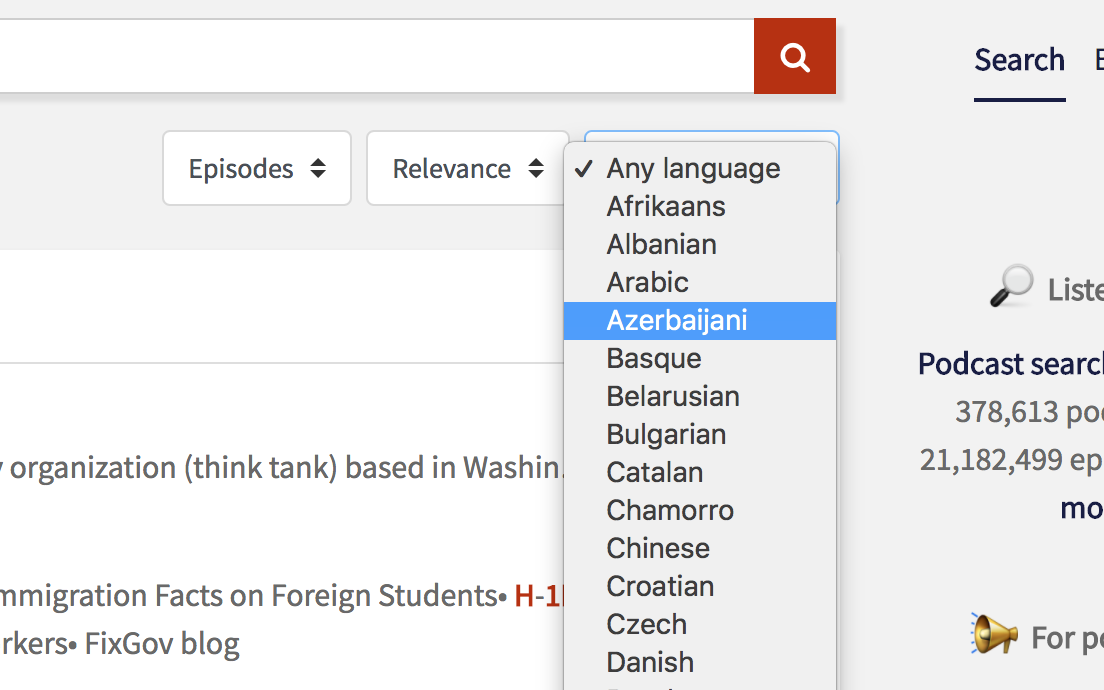 4. Language filter for podcast directory. This makes it easy to browse podcasts in a non-English language. Try it out





5. Custom search for podcaster websites. It allows podcasters to add a Listen Notes search bar on their websites, so their listeners can search past episodes of that specific podcast.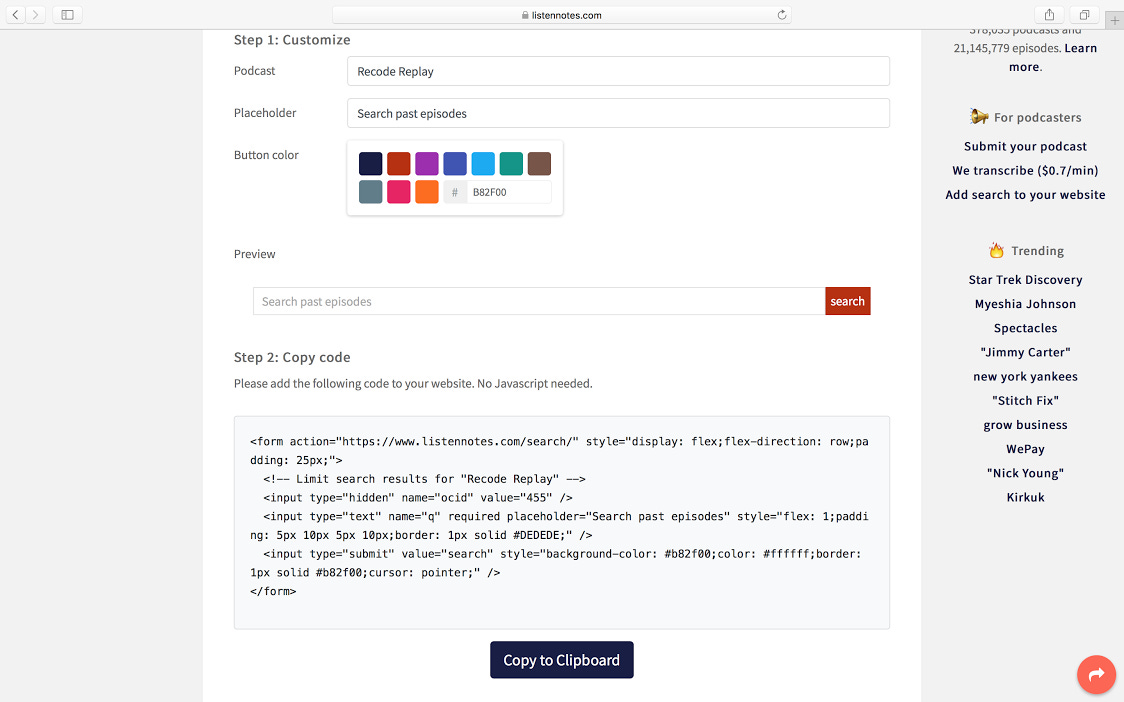 6. Experiment on podcast transcription. If an episode has transcription, then the transcription will be indexed, which makes the episode easier to be found. Learn more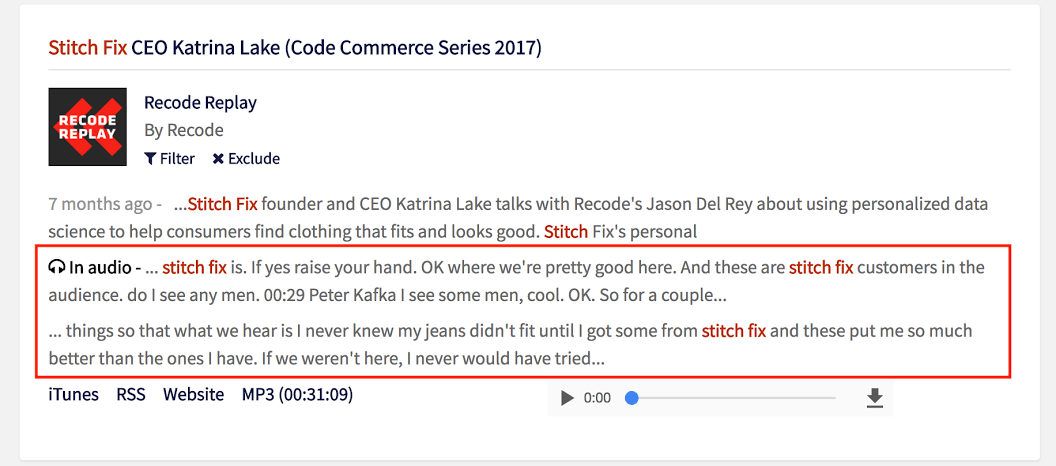 7. Podcasters can either submit the transcription themselves or they can pay me to do the transcription. Example: an episode without transcription vs an episode with transcription





8. Similar podcasts / episodes, based on search results. Example: a16z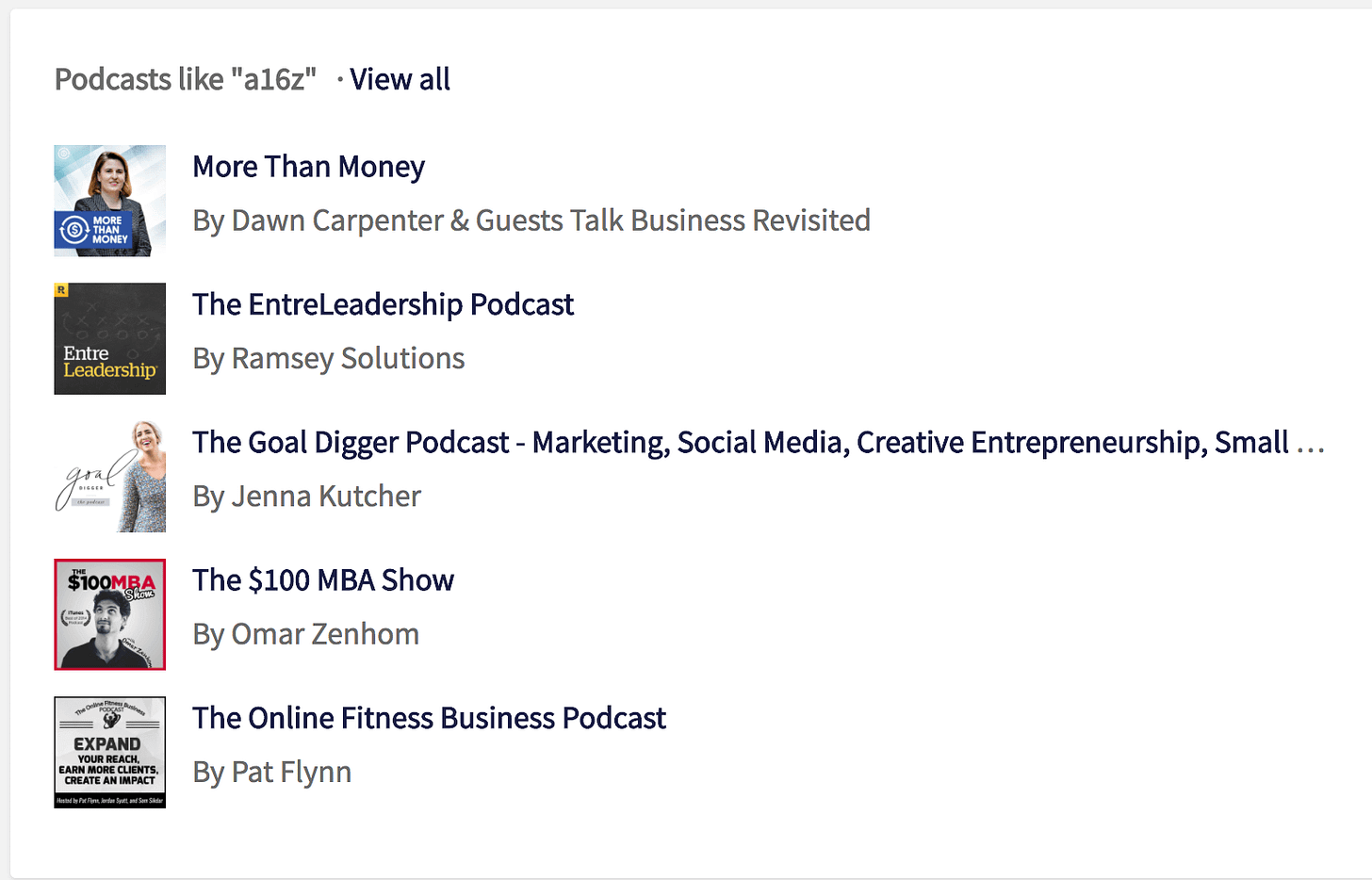 9. Some backend infrastructure improvements & migrated all servers from Digital Ocean to AWS. The website now becomes blazing fast! I always believe performance itself is an important user experience. I wrote a blog post on the server migration. 
Company updates
I just incorporated Listen Notes, Inc. this month. Yay! Right now, there's only one employee -- yes, it's just me! I don't have money to hire employees. I'm burning my personal savings and I probably have a few months runway.

I met quit a few interesting people this month and got a lot of good feedback :)

I also talked to several investors. Most of them have concerns in the podcast space: 1, The podcast market is too small for them; 2, If Apple wants, it just sends a couple engineers to improve the search feature of iTunes and it can destroy you right away.

Well, whatever. I just wonder why Yahoo didn't build a search engine in 1998, why Google didn't take social network seriously in 2004, and why Facebook didn't just send a couple engineers to build a photo app with filters in 2010 then they didn't need to spend $1 billion to acquire Instagram later. 

It's still early for the podcast industry and it'll be quite a while before podcasts become mainstream. If you can't keep costs low, you will die too soon -- way before most people understand podcast is actually a thing. Two podcast-related online services shut down this month.
60db got acqui-hired by Google and shut down their product.

Another AI-powered podcast search engine Audiosear.ch shut down.
20 years ago, most companies were building portal websites. Search was a little feature on portal websites. Excite didn't bother to buy Google for $750k back then. It's not easy to build a good search engine. So Google became a company and initially the whole company was building that seemingly simple search engine (well, simple UI), which was considered just a little feature on portal websites.

Now, most podcast-related companies are building yet another podcast player app. Search is a little feature on every podcast player app. So what?

Anyways, I'll continue focusing the core search feature. Underneath the simple web ui, there are tons of infrastructure work to do and tons of potential improvements for search quality. 
Some numbers
Database: 380k podcasts; 21.4 million episodes

Searches per day: ~1100

Google got ~10k searches per day in the end of 1998.

Website:

Page views: 120k

Uniques: 34.4k
Blog posts
I wrote three blog posts in October: