Monthly update for November 2019

November 2019
Hi there!

This is the 26th full month that I worked on Listen Notes full-time. Happy holidays!

We are on Product Hunt now! Please upvote 🙏🙏🙏
Product updates
1. Launched Listen Notes for Chrome - the official Chrome extension of Listen Notes!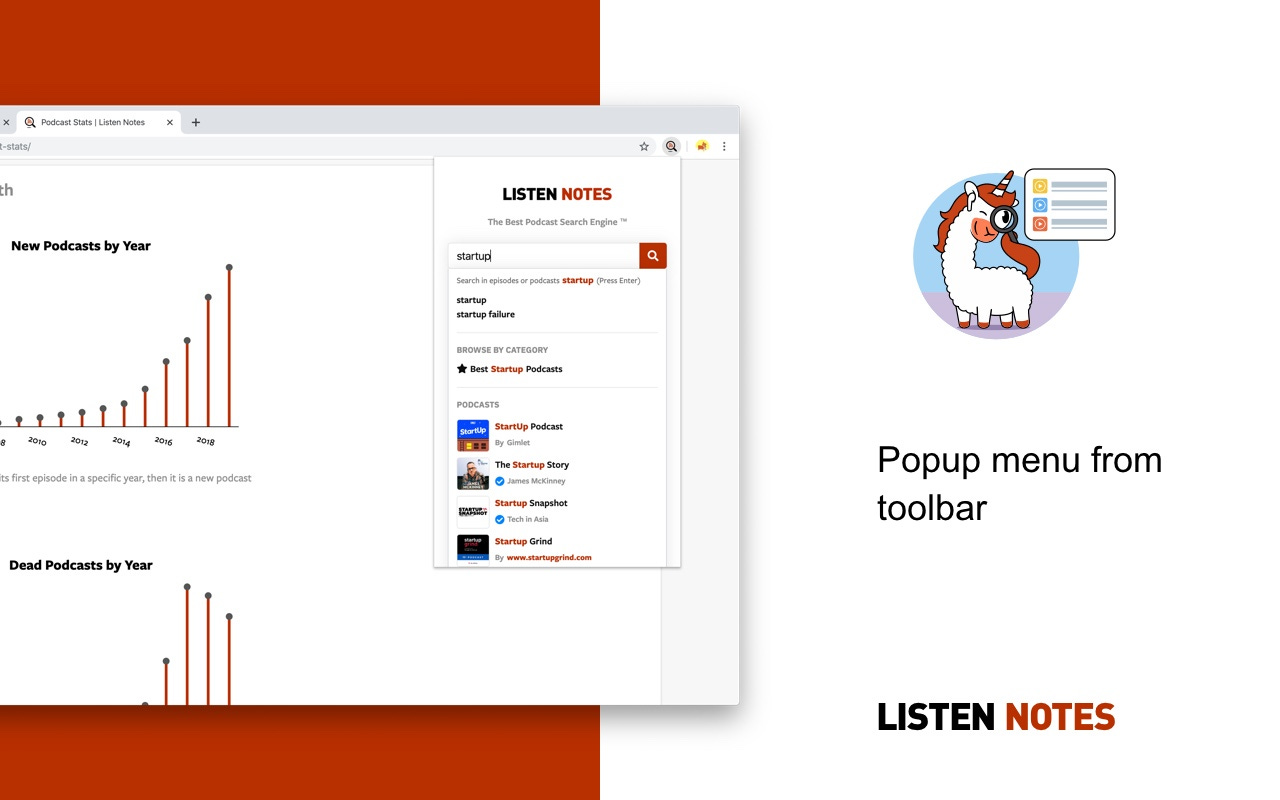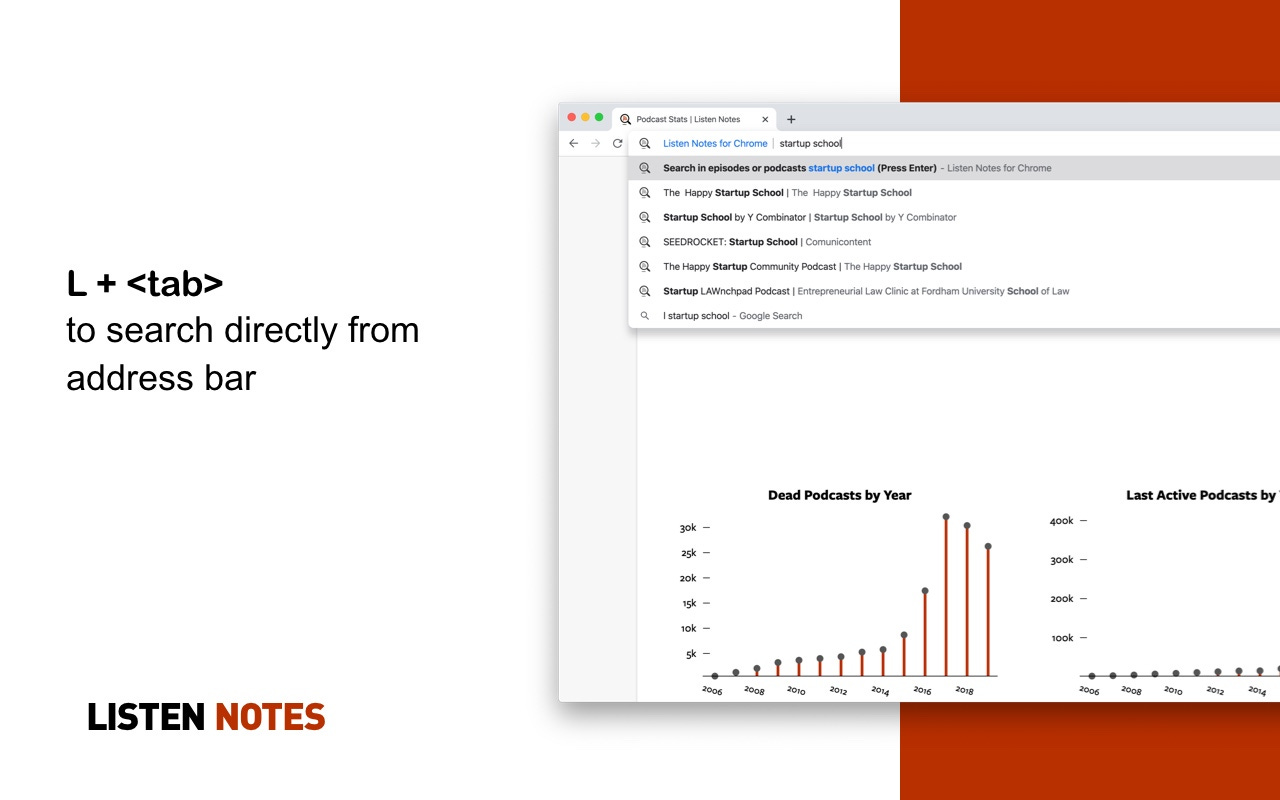 2. Added more stats to Podcast stats. Podcasts are like blogs. Every day, some new podcasts (new blogs) are born and some just die...





3. Be able to embed a clip. Example.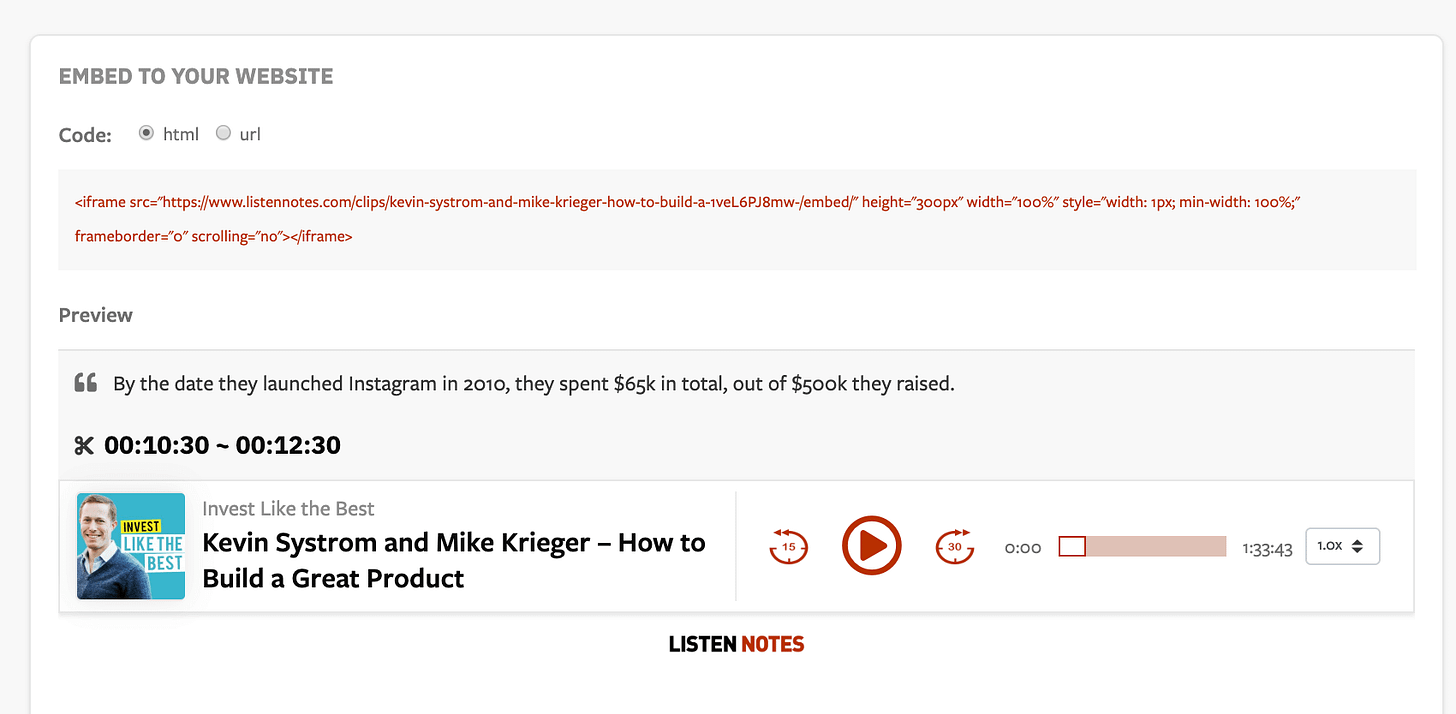 And this is how it looks like on the desktop web Twitter: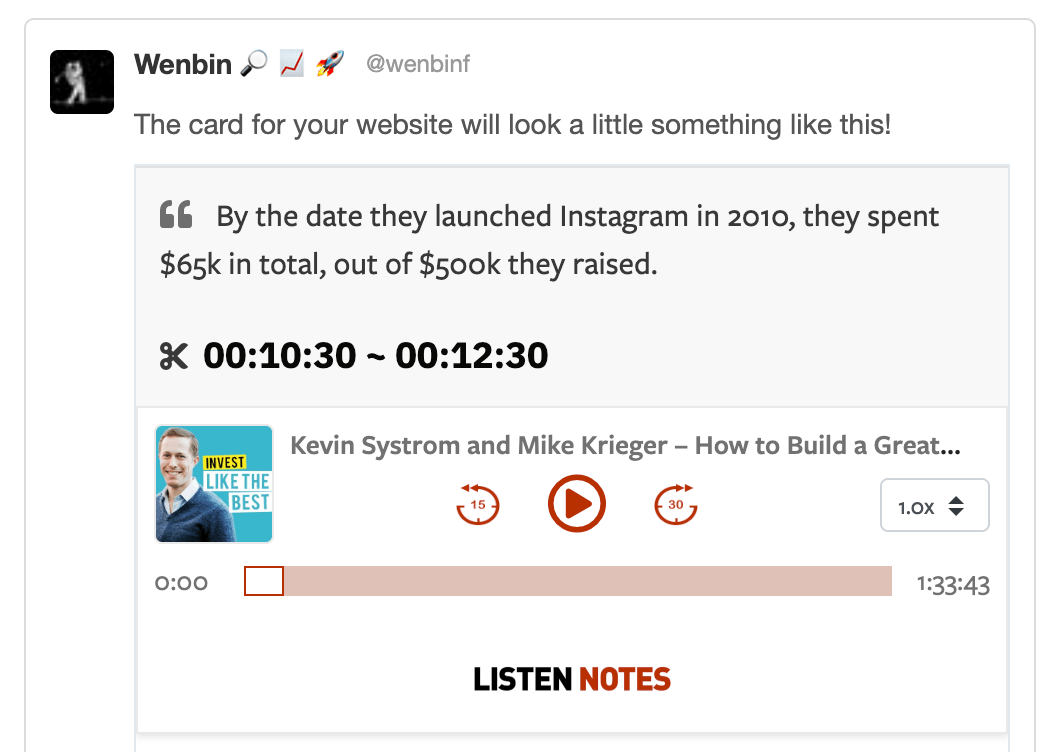 4. Fixed some overdue bugs (~2-year old!) related to the audio player on the website.

5. More internal tools to fight spammers / crawlers. I guess having tons of spammers is a positive signal that Listen Notes is doing very well? Anyways, it's fun to implement a few mechanisms to make our website less vulnerable to various attacks.
Company updates

It was 2-year anniversary of Listen Notes, Inc. this October (~1.5 month ago). It's been a great journey so far.

Nowadays I spend 10%~20% of my time (maybe less) writing code, and I have to play the role of "business" guy for the rest of my time, doing things that typically engineers don't consider them as "work", e.g., replying emails (30%~40% of my time), talking to people, thinking... Engineering is deterministic, if you want to build something, you can eventually get it done. But business is nondeterministic :( Essentially, it's dealing with other human beings, and human beings are very complex & very unpredictable.

If your company wants to do some brand marketing, you can consider advertising on Listen Notes :) We have plenty of inventory for 2020.
Thanks for reading! Drop me a line and tell me what you think about Listen Notes -- just reply this email or hello@listennotes.com :)