Discover more from Listen Notes Monthly Updates
Product and company updates from Listen Notes, the best podcast search engine and podcast API: https://www.listennotes.com
Over 1,000 subscribers
Monthly update for June 2020
Monetization-related things
Hi there!

This is the 33rd full month that I worked on Listen Notes full-time. Hope you are doing well and staying safe!
Product updates
API users can view the documentation offline via Postman now. Read this blog post for details.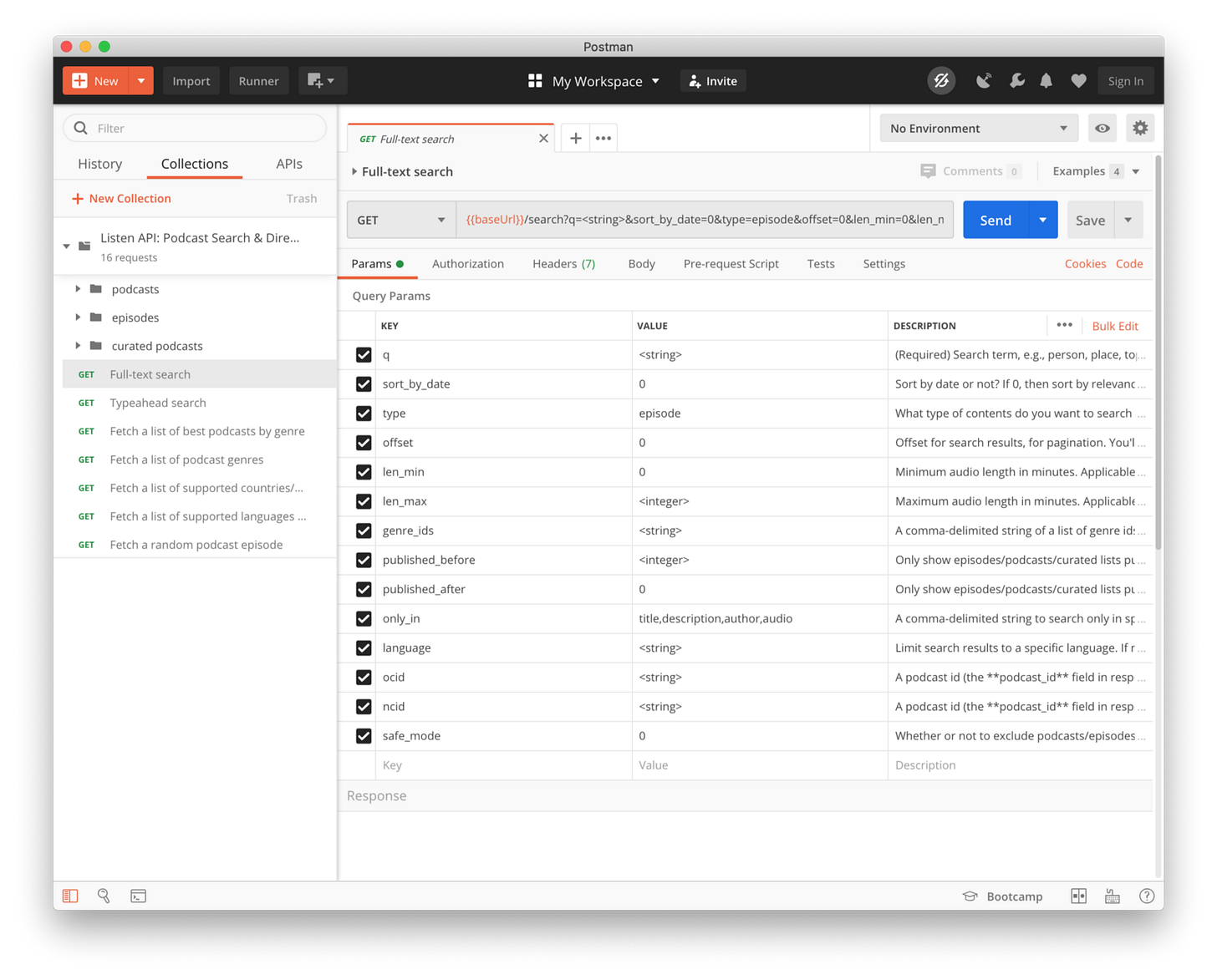 Company updates
As you can see, what we did this month is mostly about monetization. It's time to make Listen Notes a more sustainable business.
We raised the base price of the API's PRO plan this month, for new subscribers. This is (part of) what I sent to FREE plan users:
Subscription-based SaaS/API business is a promise that the service will be improved continuously, e.g., adding new features, improving data quality, scaling up infrastructure... Our API today is better than the version a few months ago, and it'll become even better in the future. We have to continue raising the price for new users (Charge More™ - if you run your own SaaS business, please read it). But we want to do grandfathering for existing PRO users, letting them enjoy the same price when they signed up.
In July, we'll work on some internal tools to increase our operational efficiency, which will make next month's email updates very boring :) It's almost impossible to 100% automate a serious online business. You always need to do a lot of manual operational tasks to keep the service up and running. Instead of hiring more people, we prefer increasing productivity of ourselves.
---
Thanks for reading! Drop me a line and tell me what you think about Listen Notes -- just reply this email or hello@listennotes.com :)
Stay safe!