Monthly Update For June 2018
Hi there!Listen Notes 3.0 is featured on Product Hunt RIGHT NOW:https://www.producthunt.com/posts/listen-notes-3-0

Please upvote, review or comment, please! 🙏🙏🙏🙏🙏🙏🙏🙏🙏

June is the 9th full month that I worked on Listen Notes full-time.

Highlights:👏 Finished a complete UI redesign, aka Listen Notes 3.0!🙏 Featured on Product Hunt!Lowlights:😭Website traffic is still soft. Traffic from Google kept declining in June. Since the UI redesign is done, I have to work on SEO audit a bit in July. You can read past issues of this monthly update.
Product updates
I spent most of my time implementing the new UI redesign in June. Check it out:

https://www.listennotes.com/

Company updates
Nothing to update here. Still grinding...

Doing startup is very different from what most people think. You'll deal with loneliness for a long period of time. Few people pay attention to you. Few people know the existence of you. Just... don't die... too early...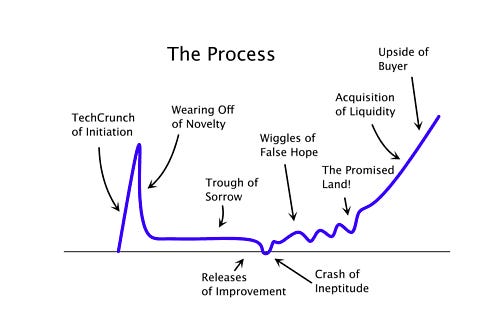 Some numbers
Database: 521k podcasts; 32.1 million episodes

Website:

Page views: 200k

Unique visitors: 49k
Blog posts
I wrote 4 blog posts in April: