Monthly update for July 2019

July 2019
Hi there!

This is the 22nd full month that I worked on Listen Notes full-time.

You can read past issues of this monthly update.
Product updates
1. Launched Listen Datasets, where you can export search results to CSV files. PR/Marketing/Finance people may find this useful.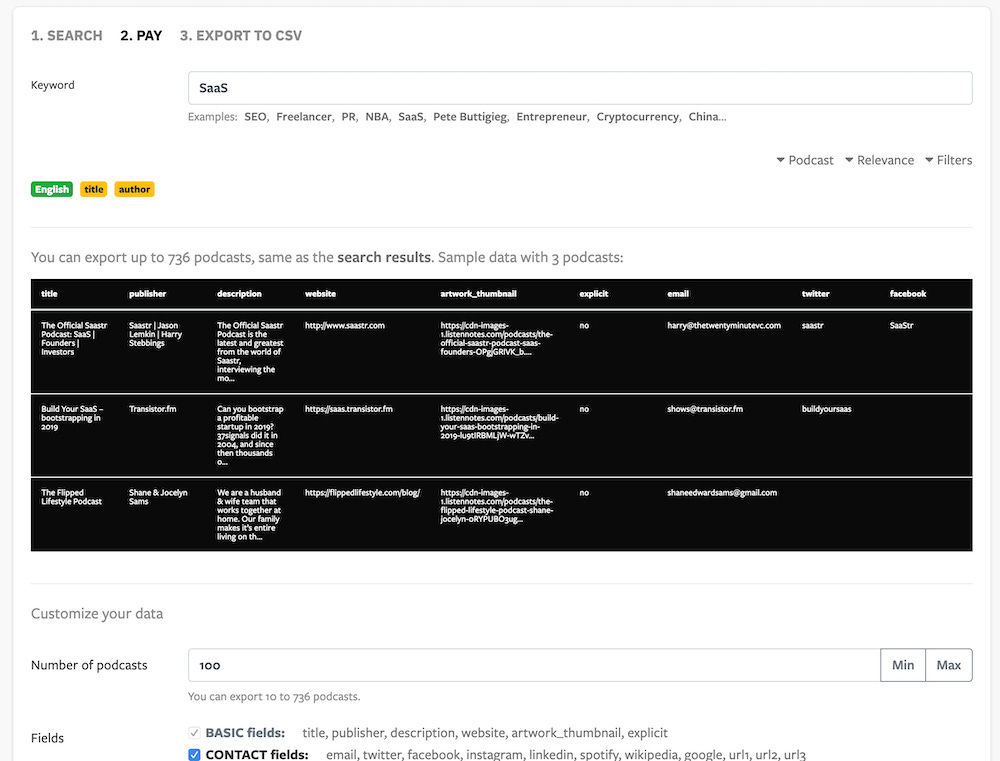 2. Added PayPal and Apple Pay / Google Pay as new payment methods to the auto transcription service. Integrating with PayPal is not fun at all. No wonder Stripe, who provides very good developer experience, is doing so well :) With the funding announce of Finix, I think online payment space is huge and still has tons of opportunities.





3. Improved Listen API a bit, e.g., better landing page & require new users to submit an application form first.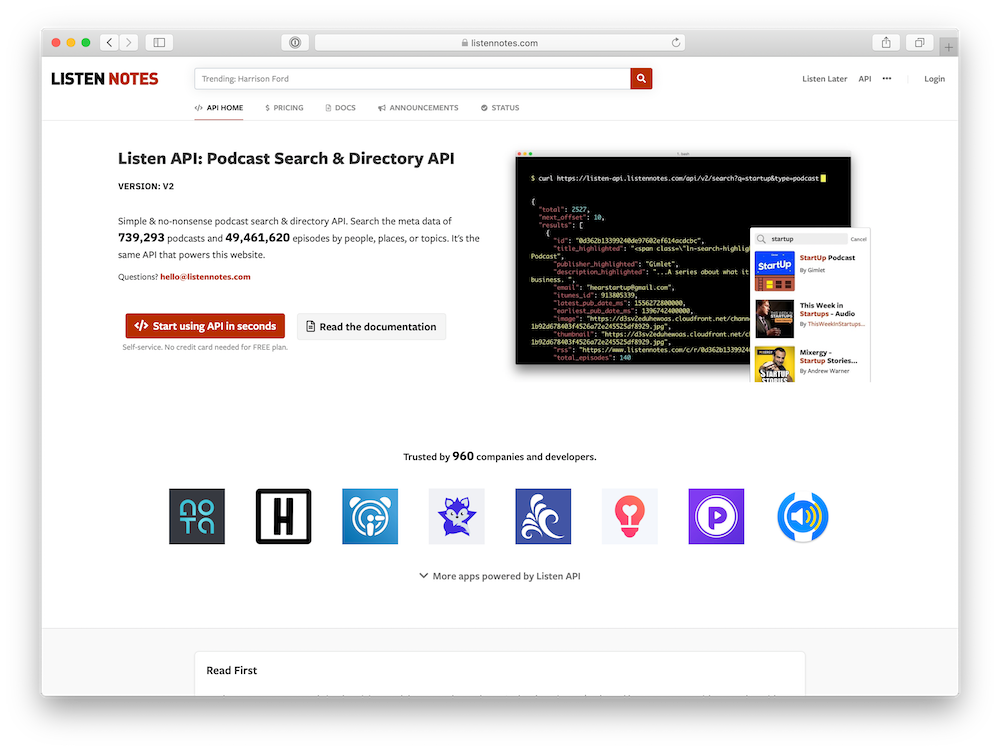 4. Added a few more internal tools to fight spammers.
Company updates
As an online service grows to certain degree, there will be some bad guys trying to game the system. I spent a lot of time fighting with these bad guys recently.

There are a few common cases I've seen so far:
Black hat SEO guys (mostly from India and Poland ip addresses) try to create fake profiles on ListenNotes.com and place links there.

People try to create multiple accounts to get around the quota limit of Listen API.

People try to DDoS our website & api.
I've developed some automated & manual tools to deal with these cases. It's fun though. Whenever there are suspicious activities, I'll get a Slack notification. Then I'll need to review & take actions if needed (e.g., block IPs, block email domains, delete spammy comments & profiles...). It's very artificial and hopefully intelligent :)

ps1 - I'll take one week vacation in August. Don't worry. Listen Notes (website + api) will continue to run 24/7 :)

ps2 - Once Upon a Time In Hollywood is pretty good. Highly recommended! I've watched twice already! I like movies about 1960s / 1970s - the two decades before I was born. Here are three Chinese movies that I like a lot about that era: A Brighter Summer Day (Taipei in 1960s), In the Heat of the Sun (Beijing in 1970s), and Days of Being Wild (Hong Kong & Philippines in 1960s).
Some numbers
Database: 742k podcasts; 49.5 million episodes

Website: 1.46M page views & 615k unique visitors in July
Thanks for reading! Drop me a line and tell me what you think about Listen Notes -- just reply this email or hello@listennotes.com :)