Monthly Update For December 2017
Hi there!

Happy New Year!

December is the 3rd full month that I worked on Listen Notes full-time.

You can read past issues of this monthly update.
Product updates
1. Launched Listen Notes API for developers, which provides programming interfaces to search the whole internet's podcasts & episodes! This makes it easy for developers to build podcast player apps. I've got pretty good feedback on Listen Notes API from Hacker News.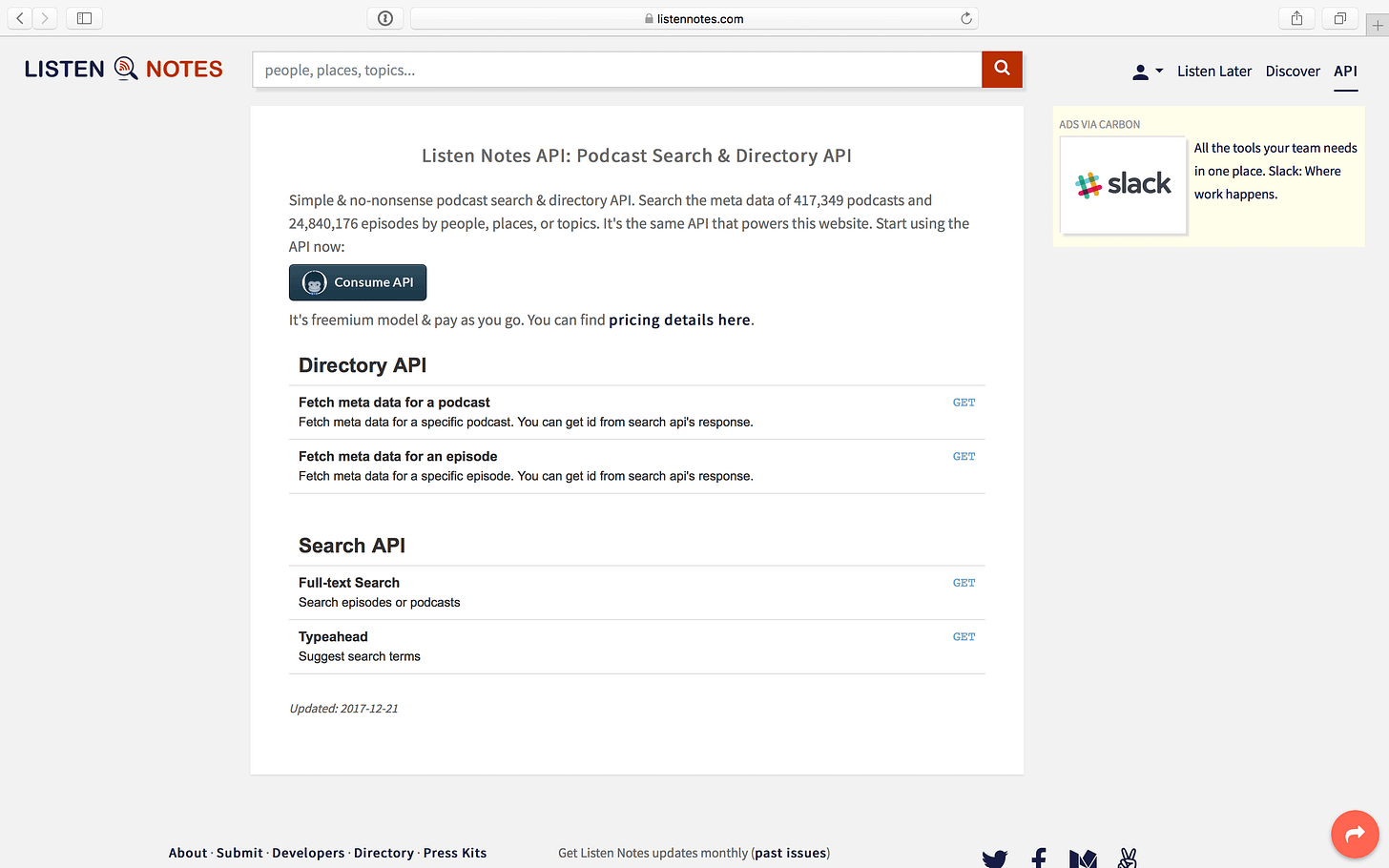 2. Launched Listen Later. It's similar to YouTube's Watch Later. When finding episodes via search, you can add those episodes into this Listen Later playlist to... Listen... Later :)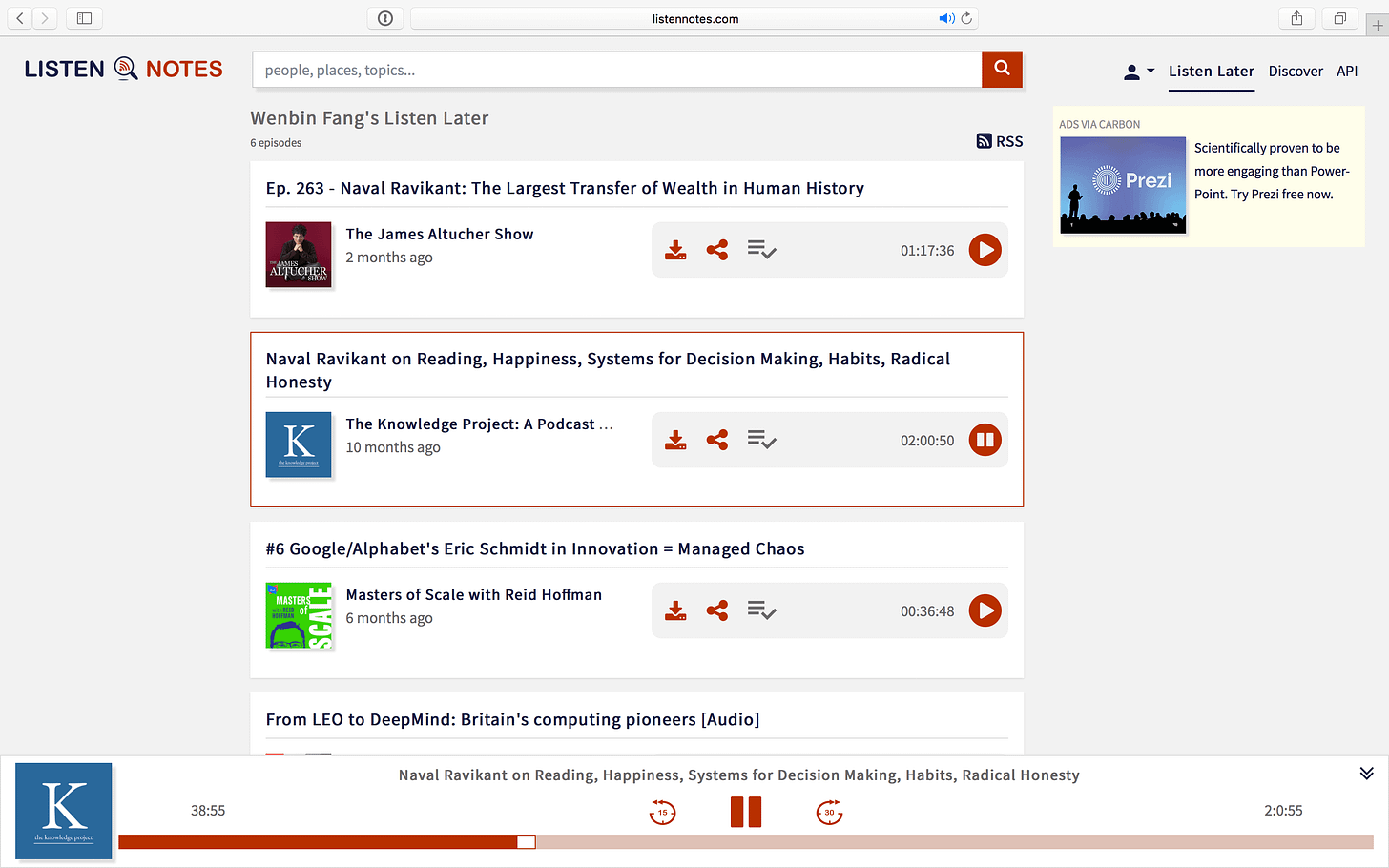 I got a very good feature request from Twitter (Thanks, @barushev!). Then I launched this feature 8 hours later. What's it about? Well, you can add the RSS link of your Listen Later playlist to any podcast player app, so you can listen those episodes on your phone:




3. I refactored all async tasks to be more structural. This work is invisible to end users, but it's very important for me -- this enables future me to rapidly implement new features with confidence.

4. Added more search filters: filter by categories & audio length.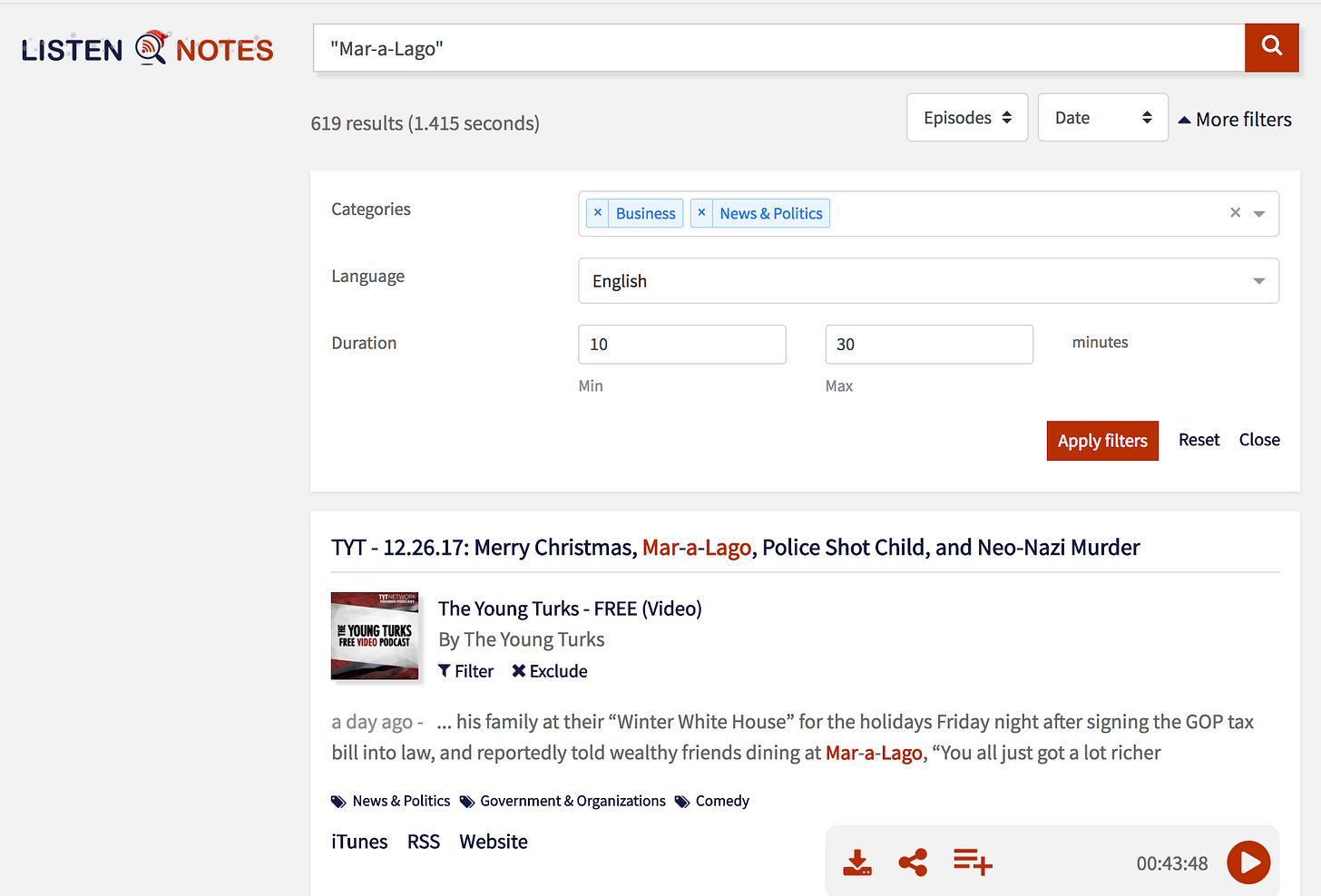 Company updates
You may remember from last month's newsletter that I applied to 3 startup incubators. Okay, here are the results:
I actually feel pretty good about this result, which means I've got some positive validations but I still have tons of work to do. I totally understand that it would be pretty hard to convince investors to fund a one-person team who had not track record before & just started this whole thing 3 months ago. The only option for me is to bootstrap this startup a bit in 2018, which is not easy but it's certainly not impossible.Similar to last month, I've talked to quite a few people on product / roadmap of Listen Notes and I got a lot of good feedback. I spent 80% of my time in December doing non-technical things, e.g., talking to people, writing, emailing,... I didn't get enough time to write code. I need to allocate more time on coding in the next two months to speed up the product development.
Some numbers
Blog posts by me
Media coverages