Monthly update for April 2020
inca.fm
Hi there!

This is the 31st full month that I worked on Listen Notes full-time. Hope you are doing well and staying safe!
Product updates
I took a short break from Listen Notes in April and built an iOS app inca.fm with my buddy Canzhi. It was fun! Download inca.fm here:
https://apps.apple.com/us/app/inca-fm-storytelling-in-59s/id1506349683
inca.fm is a simple audio recorder that allows you to record short audio (up to 59 seconds) and quickly share to social media. Many social apps (e.g., Twitter, Facebook, Instagram…) don't allow you to directly post audio files. Our app inca.fm will instantly generate a video for you to share. And you can customize the video with a photo & a line of text.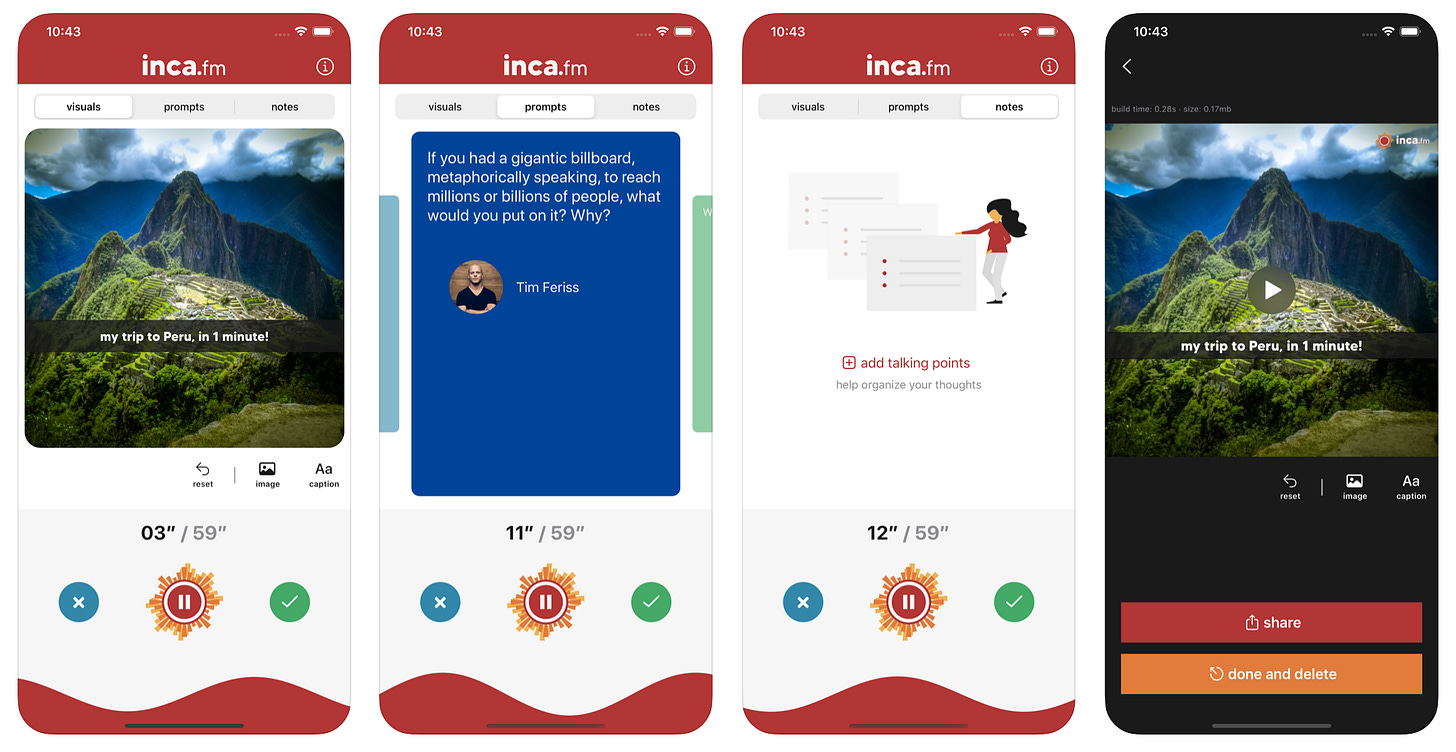 Why did we name our app inca.fm? The Inca Civilization didn't write. they passed down ideas through generations by speaking.
The app is in App Store now:
https://apps.apple.com/us/app/inca-fm-storytelling-in-59s/id1506349683
Some use cases:
micro-podcasting - you can create teaser video to share on social media for podcasts

tell a story for a photo - it could be fun for multiple people to tell stories for the same photo!

quickly share your hot take to social media, without typing words or shooting a video - old people typically don't feel comfortable in front of cameras :)
Occasionally we try some new ideas: https://www.listennotes.com/labs/ It's like Google's 20% project :)
Let me know if you have any feedback / suggestions on inca.fm!
---
Thanks for reading! Drop me a line and tell me what you think about Listen Notes -- just reply this email or hello@listennotes.com :)
Stay safe!